Preeti Anderson
2023-02-23
Can not recommend Christophe enough. We had a week of lessons and he was punctual, kind and such a great teacher. Tried to find him prior to booking on Instagram/Google, he doesn't often post but he should to showcase how happy his customers are! Will definitely use Adrenaline Ski again.
L'équipe Adrénaline est très agréable et arrangeante. J'ai volé avec Calou, que je recommande vivement !
Christophe was extremely easy to deal with when booking a number of private ski lessons.Christophe and Lilly (husband and wife duo) are a local independent company which was very important for us when we started our search. We didn't want to use one of the big ski schools as we'd rather work with smaller local companies as we know the money goes to them.Our group booked a variety of lessons.1) Monday-Friday full day 1-1 lessons (for a complete beginner). These lessons were with Christophe.2) Monday-Thursday morning lessons 2-1 (for confident skiers). These lessons were with Lilly (Christophe's partner/wife) and Lionel from another independent ski school.3) Monday-Friday morning lessons 1-1 (continuing to learn to parallel ski/ build confidence). These lessons were with Julien from BSki.Christophe and Lilly team up with other small independent instructors when needed. All the instructors were incredible and worked well together.Would recommend Adrenaline Ski School.
Caroline S (Caz)
2023-01-05
I had 2 lessons with Lily and it was amazing. Having never been skiing before, after my lessons I felt so confident to do so. Lily spoke excellent English, she was friendly and so patient with me. She explained everything I needed to know and guided me through each step. We did the button lift on day one, which I can now do without even thinking about. We went on a chair lift on day 2 which I was a little apprehensive about however Lily totally put me at ease, explained the process and helped me get on/get off, we then did a green run which was really fun. I would highly recommend Lily to everyone, I had the best time and I can now ski (I did a blue run on my last day). Absolutely amazing experience! Thank you Lily.
I can't recommend Adrenaline Ski School highly enough. After a two hour lesson with Lily today there was a huge improvement in my skiing and my confidence. Lily was kind and patient and could explain things so well it all just made sense! Thank you Lily 🙏
We had a fabulous time with Adrenaline Ski! I was with my family and they were so friendly and excellent teachers, on the first day we were coached by Christopher who taught us the basics and got us doing some fun skiing. The next two days we were with Lily who was also excellent, doing some slightly more advanced skiing and we especially loved the trip from Avoriaz to neighbouring Switzerland. All in all, we had a wonderful time and could not have asked for better teachers!
FREDERIC TURPIN
2022-01-28
Un grand merci à Aurélie et à Christophe pour la qualité des prestations proposées. En couple ou en famille, ils savent s'adapter avec patience et discrétion au niveau du groupe. Adréline, est pour nous, incontournable pour des vacances réussies à Morzine, été comme hiver.
We zullen ons hele leven dankbaar zijn dat we Christophe als ski leraar kregen aangeraden. Een leraar die zijn expertise enorm goed kan overbrengen. Een snelle inschatting kan maken van de cursist en zijn ski niveau. Christophe straalt rust uit en is fijn in de omgang. Bovenal een sterk persoon die zijn persoonlijke waarden volgt. Bedankt!*Twee volwassen boarders die voor het eerst in hun leven op skies stonden. Binnen 2 dagen omgedoopt tot enthousiaste skiërs!
Lawrence Morgan
2019-03-24
Christophe Is an amazing ski instructor. He Speaks English really well and is a real gentleman on the slopes. I can not recommend him enough.
Christophe is an amazing ski instructor. We've now 2 more skiers in the family.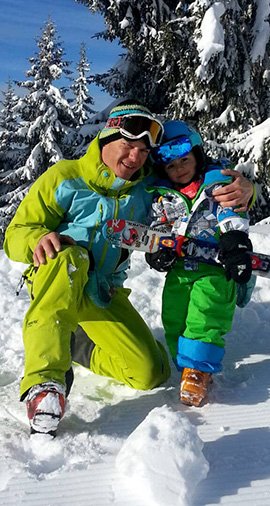 Adrenaline Morzine ski school is for all ages,
kids ski from 4 to 99's adult participant.
Whether you're looking for adrenaline, sensations or just someone to reassure you in Morzine reasort, give you all the tips to start skiing safely, look no further, you're in the right place. We we help you in equipment rental, find the good rental shop, how choose your ski board, the best Morzine season pass, … and, of course, in how to ski . Snow sports are our live, Morzine alps resort is our living place. We are ski instructors specialize in private lessons in Morzine, because each person has different expectations in skiing lessons. Whether you are a beginner in free ride , skier of any level, looking for technical ski lessons , off-pist or beautiful ballads around Morzine with a small restaurant, we will know how to adapt to your desires. You will remember this ski season as the best. Cause you find your mountain guide. See you on the snow.
Christopher Gandy
BEES 1 ° downhill skiing , MTB and Mountain leader

French diploma (ski, snowboard, telemark)
24 winters of  experience ( Morzine, Avoriaz, Les Gets and New Zealand mountain resorts)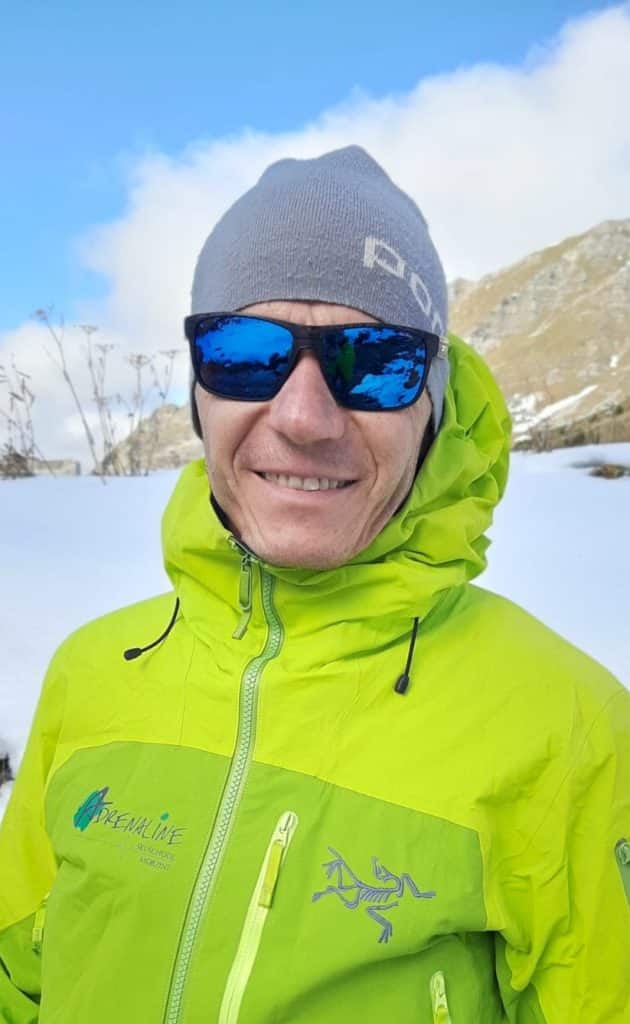 Aurélie Pezet (Lily)
BEES 1° downhill skiing, mountain leader.
Adaptive qualified ski instructor.
18 years of experience (les Portes du Soleil, Grand Massif, New Zealand)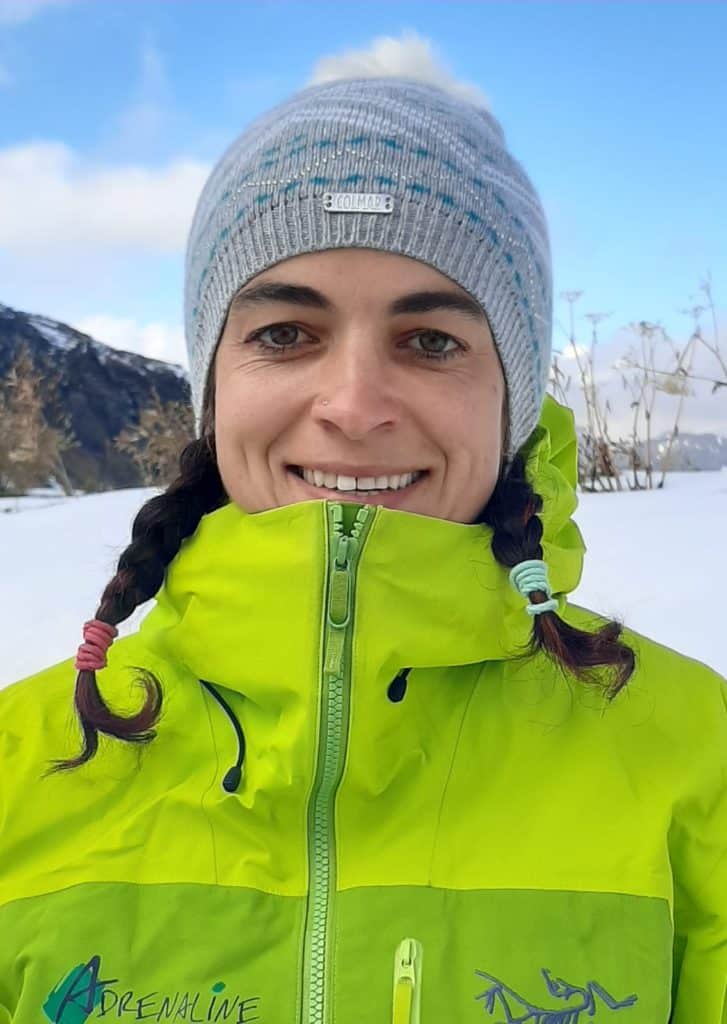 We like everything that slips, summer and winter.
Ski free is our philosophy ! 
LETS GO TOGETHER FOR MAXI IN ALPS SKI TOURING AROUND MORZINE
SKI - TELEMARK - SNOWBOARD PRIVATE LESSON 1 to 6 people
From 1 to 6 persons maximum ( children or adults)
ski, snowboard, telemark
Private tuition is the best way to start out skiing as you get the full attention from your instructor.
You get a quality method of teaching personalised to your needs. The tuition also lets you break bad habits that you may have become accustomed to. We will know how to adapt to your needs to make your holiday the most pleasurable as possible. Classes are available starting from the first lift and finishing with the last one . Classes can be tailor made to suit any hours including full day tuition as required (subject to availability)
Price list in euros
| | | | | |
| --- | --- | --- | --- | --- |
|   | 1 hour* | 2 hours* | Half day(4h)* | Full day* |
| 1  pers | 75 | 150 | 290 | 420 |
| 2 pers | 85 | 170 | 310 | 440 |
| 3 pers | 95 | 190 | 340 | 460 |
| 4 pers | 105 | 210 | 370 | 480 |
| 5 pers | 115 | 230 | 400 | 500 |
| 6 pers | 125 | 250 | 430 | 520 |
* Outside ski Holidays ( contact us for the price  during the holidays)
PS : In order to make the lesson most enjoyable to all students, it is recommended that all skiers have the same level.
A half day guided tour ( 4h) is recommended to get the most out of your off piste tour ( security pack included). If you need to rent your gear, we can advice you this ski shop: https://www.fbfreeride.com For more information please contact us.
OFF PIST SKI - SNOWBOARD - TELEMARK 1 to 4 peoples
From 1 to 4 persons maximum ( children or adults) – level 3 requested – half day or full day
OFF PIST SKI – TELEMARK – SNOWBOARD LESSONS
You want to improve your technique or simply discover off skiing in the Portes du Soleil. We will really enjoy sharing with you our experience of the off piste skiing in the Portes du Soleil area.
All our instructors are experienced professionals who will provide total security.
Security equipment will be provided ( ARVA, backpack, shovel and probe). A warm up initiation with the ARVA ( transceiver) will be offered. In the Portes du Soleil certain off pistes are only accessible from level class 3 ( depending on snow conditions).
| | | |
| --- | --- | --- |
|   | Half day (4h) by pers* | Full day* |
| 1  pers | 290 € | 420 € |
| 2 pers | 310 € | 440 € |
| 3 pers | 340 € | 460 € |
* Outside ski Holidays ( contact us for the price  during the holidays)
PS: In order for your ski tour to flow in the best conditions it is preferable that all students have the same level. The ski tours depend on weather conditions and snow conditions. Keep an eye of snow report. For your safety we can cancel or postpone your lesson until another day. If you need to rent your gear, we can advice you this ski shop: https://www.fbfreeride.com
SKI TOURING AROUND MORZINE
FEELING FREE WITH SKI TOURING
Skin-up for the first time or push yourself to the next level under the guidance of a ski touring professional. Our experienced instructors show you the ropes, technique and etiquette while safely guiding you over exciting new terrain.
The safety gear will be provided (Transceiver, shovel and probe)
If you need to rent your gear, we can advice you this ski shop: https://www.fbfreeride.com
For more information please contact us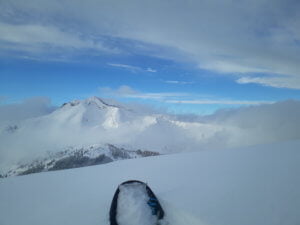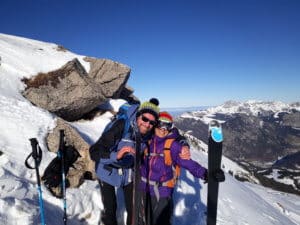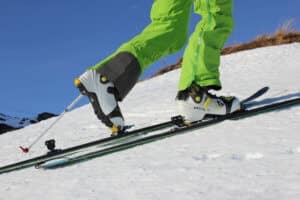 Morzine, little authentic village with great pists. The most knowned is Pleney, accessible by ski from Avoriaz too. Morzine is a famous french station. With Les Gets and Avoriaz resorts, Morzine is in the heart of Les Portes Du Soleil resort (Sun Doors).
Avoriaz ski lifts should open from the 15th December 2017 to 21st April 2018 Morzine ski lifts should open from the 16th December 2017 to 15th April 2018 Les Gets ski lifts should open on the 16th December...
read more
In the event of you cancelling your reservation, the following charges apply:
| | |
| --- | --- |
| Up to 6 weeks notice | 10% of the total amount |
| 3-6 weeks notice | 50% of the total amount |
| 2-3 weeks notice | 90% of the total amount |
| Under 2 weeks notice | full amount |
No refunds will be made by Adrénaline ski school , in part or in full, for lessons not taken by the customer due to: delays, illness, accident, lifts close due to bad weather, total closure of the domain or any other causes beyond the control of the Morzine ski school.
Please note that our full cancellation policy can be found on our General Conditions page